Kota Kinabalu Sales Office
Privacy Policy
By using this form, you agree with the storage and handling of your data by this website in accordance with our privacy policy
Your Journey starts here…
The journey to the lodge is either by air or land. There is a scheduled pick up from Lahad Datu at 0805 hours and return transfer from Borneo Nature Tours Lahad Datu office departing at 0930hrs. It will take another 2.5 hours overland before you reach Borneo Rainforest Lodge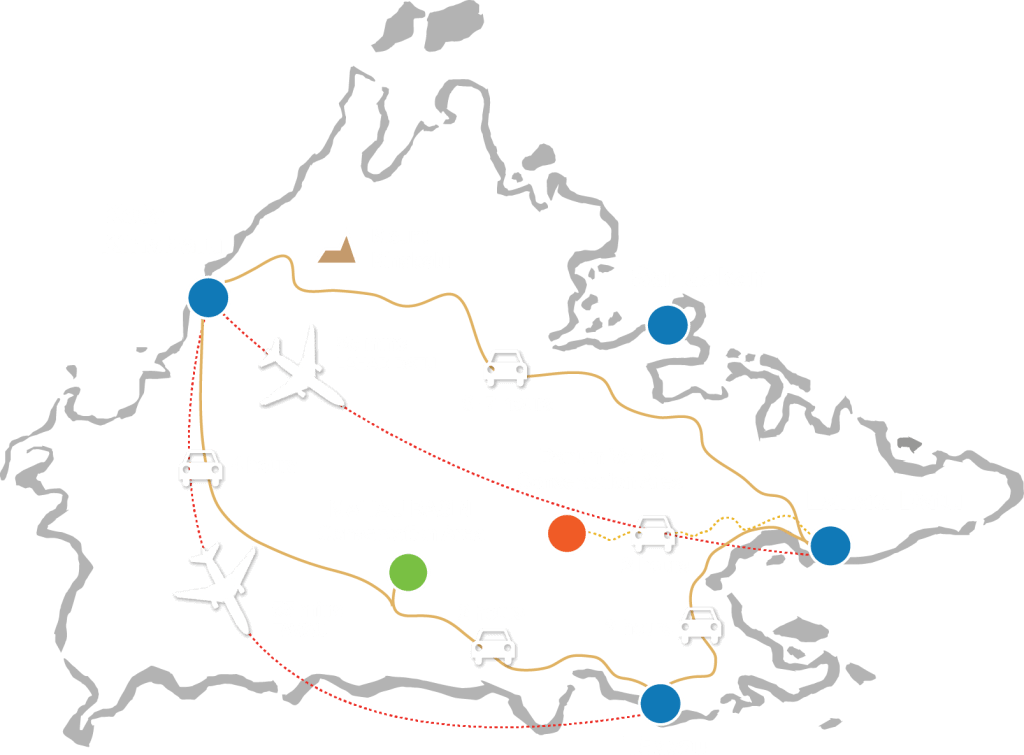 Lahad Datu Operation Office
Lot 20, Block 3, MDLD 3285, Ground Floor,
Fajar Lorong 9, Fajar Centre, 91102 Lahad Datu,
Sabah, Malaysia
WEATHER
Sabah East Coast sees plenty of sunshine even during the rainy season, with temperatures averaging 32°C / 89°F. Monsoon winds usually blow in between November and February, with the hottest months from June to August.
LANGUAGE
The official language of Malaysia is Bahasa Malaysia with Mandarin Chinese being spoken by the local Chinese and the Kadazan Dusun the mother tongue of the local ethic group of Sabah. English is also spoken widely.
TIME ZONE
Malaysia standard time is eight hours ahead of Greenwich Mean Time (GMT+8).
CURRENCY
The local unit of currency is the Malaysian Ringgit
ELECTRICITY
USB Sockets are located on the desk and near the bed. Malaysia uses the standard UK 3-pronged plug. Voltage is 220 – 240 volts AC. universal socket
INTERNET
Complimentary WiFi is available at the main lodge and restaurant.
CHECK-IN AND CHECK-OUT
Check-in is at 1400 hour and check-out at 12 hour.
WHEELCHAIR ACCESSIBILITY
The Lodge is wheelchair friendly.
The Borneo Rainforest Lodge is situated in the Danum Valley, one of Sabah's last primary rainforest reserves. The nearest town is Lahad Datu about 97 km from the lodge..
There is daily scheduled transport that leaves for the lodge and transfer is provided by us which will take approximately two and a half hours journey. Most of the ride is on an unsealed gravel road and the scheduled transfer from Lahad Datu to the Borneo Rainforest Lodge is at 9:30 am. The return transfer from the lodge to Lahad Datu is at 1:30 pm.
Lahad Datu is accessible by regular scheduled Malaysia Airlines (MASWINGS) http://maswings.com.my from Kota Kinabalu and by bus or taxi from all other towns in Sabah. Although it is possible to take land transport from Kota Kinabalu to Lahad Datu, we normally recommend to travel by air as it saves a lot on travel time.
We recommend the early morning flight from Kota Kinabalu to Lahad Datu to meet with our scheduled transfer to the Borneo Rainforest Lodge which leaves at 09:30 AM from Lahad Datu town.
Public land transport travel duration are as follows:
KK to Lahad Datu: 7 hours
Sandakan to Lahad Datu: 2 hours 45 minutes
Tawau to Lahad Datu: 2 hours 30 minutes
Semporna to Lahad Datu: 2 hours
Wi-Fi is available at the main lodge. However, due to the remoteness of our location, internet and mobile connection are limited to 2G access only.
We rely on a satellite communication and mobile phones are provided in each room. Guest can also use the main lodge services for fixed line calling, emailing and faxing. If guests are needed to be contacted at our lodge, our reservation office number is +60 89 843 107 and our Duty Manager's mobile number is +60 17 897 3787 or email to brl.frontoffice@borneonaturetours.com